FREE FOOD HERO RECIPE TASTE
Tuesday, June 13, 2023
11:00 a.m. - 1:00 p.m.
OSU Extension SNAP-Ed Lincoln County and 60+ Activity Center will host a free Food Hero Recipe Tasting: Veggie Patties
The taste includes:
o A small taste of a recipe from www.FoodHero.org
o A printed recipe for you to take home.
o Extra printed recipes to take home.
Questions? Call 541-574-6534 Ext. 57423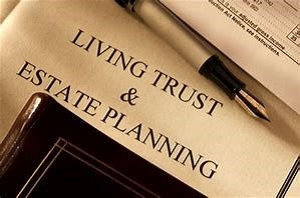 WILLS, TRUSTS, ESTATE PLANNING
with Attorney Stacey Mealer
June 7, 2023
Contact the 60+ Activity Center office for available appointments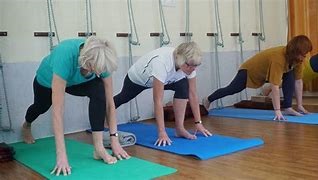 CLASSIC CORE EXERCISE CLASS
Tuesday & Thursday, June 6 - 29
9:30 - 9:45 a.m.
Led by Pam Gardner, this quick, 15-minute class, will get your abs in shape in no time. You must be able to get down on and up off of the floor for this class. 

PHOTOGRAPHY-BEYOND THE BASICS
June 2 - 23, 2023
Friday, 10:00 a.m. - Noon
This class will explore the use of Program, Aperture, Shutter Priority and Manual modes. This class will cover f/stops, exposure, shutter speed, white balance and bracketing. You will learn organization of photographs after a photo shoot. Also, hands-on camera work through a field trip/photo shoot to apply all the topics covered in the class. The field trip will take place on Saturday, June 10. Class wiill be taught by local photographer Paul Calkins.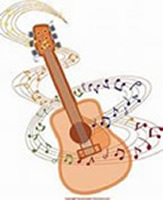 OPEN MUSIC JAM
Every 1st, 3rd & 5th Monday
2:45 - 4:45 p.m.
Come one, come all, to an open mic and acoustic instrument jam, or your brief performance.
Starting with an open mic, followed by jamming. Sign up for open mic begins at 1:45 p.m.
The jam is hosted by Morgen Silverhorn, who believes "people should play more music."
Musicians and listeners of all abilities are welcome.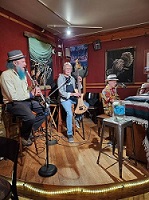 TEX BROOKLYN EXPERIMENT (TBX) LIVE PERFORMANCE
Last Tuesday of the month, beginning May 30
2:00 - 4:00 p.m.
A TBX show includes blues, rock, jazz, country, zydeco, standards, reggae and requests.
The event is FREE, but donations to the band are welcome and encouraged.
All of the classes/programs offered at the Newport Recreation Center and the Newport 60+ Activity Center are now available to sign up for online. Go to www.newportoregon.gov/sc and click on the yellow banner to browse the catalog. Also, the Recreation Center home page has really good videos on how to create an account and sign up for classes. Another option is to call the office @ 541-265-9617 and someone can sign you up! 541-265-9617.