ADAPTIVE TAI CHI
Tuesdays, 1:00 - 2:00 pm
Enjoy the benefits of Tai Chi at a pace that accommodates various physical limitations, but allows for improved balance and mobility.

FUN FUNCTIONAL FITNESS
(formerly Breath & Balance)
Wednesdays, 2:45 - 3:45 pm
Fridays, 1:45 - 2:45 pm
Our Fun Functional Fitness class practices the integration of sensory and motor systems, including: breathing, vision, and the ability to sense where your body is in space. To stay steady, we need good body strength and reaction time. We practice slow, balanced, low-impact movements.

GENTLE HATHA YOGA
Tuesdays, 11:45 am - 12:45 pm
Hatha Yoga differs from other styles of yoga in that it focuses more on breathing and poses than meditation. This class will teach you how to focus your thoughts and help relieve stress and promote relaxation. Other benefits of yoga can be increased mobility and flexibility of the joints, lowered blood pressure, increased lung capacity.

LINE DANCE
Level I. Introduction: Tuesdays 2:15 - 3:00 pm
Level II. Beginner: Tuesdays 3:00 - 4:00 pm
Level III. Improver: Mondays 1:30 - 2:30 pm
Level IV. Intermediate: Mondays 2:30 - 3:30 pm
Level V. Advanced: Thursdays 2:15 - 4:00 pm
Are you looking for a way to stay fit and healthy? Line dancing can give you a great mind-body workout. It improves memory skills by requiring you to remember dance steps and sequences. It can help strengthen bones and muscles, increase stamina and flexibility, improve your posture and balance, and give you the opportunity to socialize at the same time. Come and learn dances like Gypsy Queen, Mamma Maria, Ready to Fly, Skinny Genes, and Waltz Across Texas.
The instructor is Maggie Bice.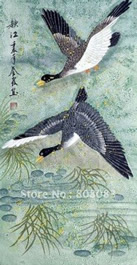 MOVABLE PEACE
Class One Movable Peace is a class based on the idea that moving creatively, no matter how gently, helps with reducing stress, anxiety and, in some cases, pain. Moving improves memory and cognitive skills in general. The class includes a long warm up and stretching exercise, using movements from Qigong, Tai Chi, Creative Movement, and Brain Gym. Participants may sit or stand. This is a very basic movement class for anyone who is recovering from an illness or injury, or for those who would like to begin to add movement into their life but are not sure how.
Movable Peace 1
Wednesdays, 11:15 am - 12:15 pm
Class One is a basic movement class for anyone who is recovering from an illness, injury, or for those who would like to add movement into thier life.
Movable Peace 2
Wednesdays, 4:00 - 5:00 pm
Class Two Movable Peace is a class for those people who are very comfortable moving, and are curious about Qigong, Tai Chi, or Creative Movement.

ZUMBA GOLD
Mondays, 10:45 - 11:45 am
Saturdays, 12:45 - 1:45 pm
An easy-going workout that combines simple-to-learn dance steps with infectious Latin rhythms and other world music. The result is a safe cardio workout which includes toning and stretching to help range-of-motion and flexibility.