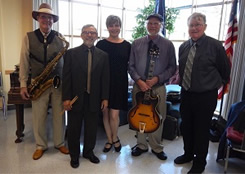 Jazz Band, Past Forward
Two More Free Amazing Performances!
Two Saturdays: May 18, and June 15, 2019.
All performance times are 2:00 - 4:00 pm.
Past Forward plays tunes from the 1920's through the 1960's with a diverse repertoire that features standards, show tunes, bossa novas and popular hits. Be sure to grab a piece of pie, soft drink, and a partner for some toe tapping music!

WATERCOLOR & COLORED PENCIL ART CLASSES
May 28 - July 2, 2019
Class meets on Tuesdays
Watercolor: 10:00 - 11:30 am
Colored Pencil: 1:00 - 2:30 pm
Shirley Steinhauer will again be offering two fun art classes for those people interested in learning how to create their own colored pencil or watercolor masterpiece! Class times: watercolor 10:00 - 11:30 am, and colored pencil 1:00 - 2:30 pm. Class size is limited, and pre-registration is required, so call now to reserve your spot!
BIO-REGIONAL HERBALISM
Wednesday, May 29, 2019
2:00 - 3:00 pm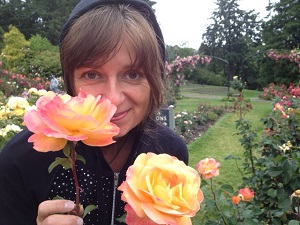 Get to know some of our local and indigenous healing plants and trees!
On Wednesday, May 29, 2019, 2:00-3:00 p.m., you are invited to come to the 60+ Activity Center to enjoy an herbal education presentation plus hands-on preparation of a local healing plant medicine. The class will be taught by Herbalist Frances O'Halloran. Everyone will go home with a co-created topical healing herbal remedy.
Cost of the class is $10 for supplies. Class size is limited so please sign up early. Pre-registration is required.

Encaustic Art is Fun
Two Thursdays: June 6 & June 13, 2019
10:00 am - 12:00 pm
Lila Passarelli teaches what she calls the "Poor Man's Encaustic" since she uses Crayola crayons instead of beeswax as her medium. It's cheaper and a lot of fun to create lovely works of art that are so different.
The Newport 60+ Activity Center will host classes on Thursdays, June 6 & 13, 2019, 10:00 a.m. to noon, with Lila showing and demonstrating this medium. Supplies and tools will be provided.
These are two separate classes. Maximum size is 6 persons per class. Cost for each is $15.00.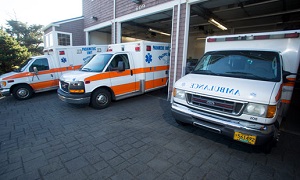 PACIFIC WEST AMBULANCE PRESENTATION
Thursday, June 6, 2019
2:00 - 3:00 pm
We invite you to join us on Thursday, June 6, 2:00 – 3:00 p.m. at the Newport 60+ Activity Center for a presentation by Monica Valencia of Pacific West Ambulance. She will share about the benefit of Lifeguard Ambulance membership, going over some information about the emergency and non-emergency services that Pacific West Ambulance provides to our residents.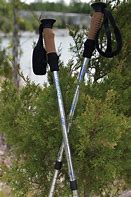 HIKING WITH GOOD BALANCE AND HEALTH
Thursday, June 6, 2019
2:00 - 3:00 pm
Join us in the Education Room of the Newport 60+ Activity Center on Thursday, June 6, 2019, from 2:00-3:00 p.m. for an informative presentation on aging, balance and the use of trekking poles by Bernie Stoll.
Trekking poles and hiking staffs are standard equipment for many walkers, hikers, trekkers, backpackers and snowshoers. The reasons why are simple: They enhance your stability and provide support on all types of terrain.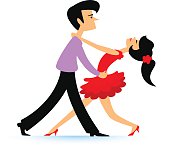 NEW DANCE CLASS:
FROM BROADWAY TO BALLROOM
Practices: June 6 and June 27, 2019
11:15 a.m. - 12:00 p.m.
Regular classes: July 11 - September 26, 2019
11:15 a.m. - 12:00 p.m.
The 60+ Activity Center is excited to announce the addition of a new dance class: From Broadway to Ballroom, Hollywood to Bollywood. The class will be led by Bryn McCornack and will be held on Thursdays, 11:15 a.m. to 12:00 p.m. July 11th – September 26th in the Health and Wellness Studio. If you would like to try out the class, Ms. McCornack will be leading "dry run" practices on June 6th and 27th at 11:15 a.m.
Learn basic steps from Salsa, Mambo and Cha-Cha. Dance like John Travolta in Saturday Night Fever, Michelle Johnston in A Chorus Line and Michael Jackson in Thriller. No dance experience necessary– just a good sense of humor.