Survey Results
The 60+ Center Advisory board is excited to share the results of the survey of the 50-year-old and older residents of Newport and the surrounding communities: Survey Results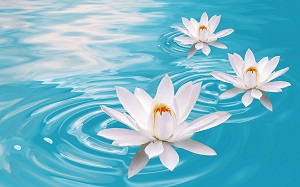 Meditation Workshop
The first Thursday of each month
February 6 and March 5, 2020
11:15 am - 12:30 pm
Meditation is now mainstream and is being practiced in many different places in many different ways. The meditation that will be taught has its roots in Zen practice. In our everyday lives we can see how complex life can be and how we need to have a place to relax and catch our breath sometimes.
In this workshop you will learn that this place of rest already exists in our own bodies. The most important point is to learn how to simply sit, and be comfortable and restful - a practice and tool that can be applied to any life endeavor. The instructor for this informative workshop is Joseph Armenio.
This workshop is free to members, and for everyone else there will be a $2.00 drop-in fee.

Watercolor
Tuesdays, January 7 - February 11, 2020
10:00 - 11:30 am
Shirley Steinhauer will again be offering a free watercolor class for those people interested in learning how to create their own masterpiece! All materials are provided, but people who do have their own supplies are encouraged to bring the supplies to class. Class size is limited so sign up now!

Movable Peace Class #1
Wednesdays, January 15 - March 25, 2020
11:15 am - 12:15 pm
This is a class based on the idea that moving creatively, no matter how gently, helps with reducing stress, anxiety, and in some cases, pain. Moving improves memory and cognitive skills in general. This class includes a long warm-up and stretching exercises, using movements from Qigong, Tai Chi, Creative Movement, and Brain Gym. Participants may sit or stand. This is a very basic movement class for anyone who is recovering from an illness or injury.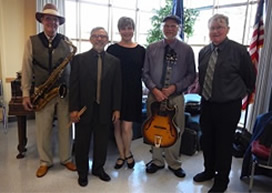 Jazz Band, Past Forward
Two More Free Amazing Performances!
Saturday, February 15, 2020
Saturday, March 21, 2020

2:00 - 4:00 pm
Past Forward plays tunes from the 1920's through the 1960's with a diverse repertoire that features standards, show tunes, bossa novas, and popular hits. Be sure to grab a piece of pie, a cup of coffee, and a partner for some toe-tapping music!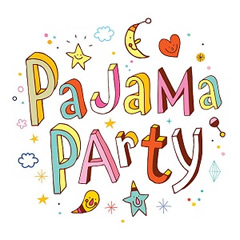 Pajama Party
Thursday, January 23, 2020
1:00 - 3:00 pm
Drag out your comfy pajamas and fluffy slippers and meet us at the Newport 60+ Activity Center for a Pajama Party! Come and enjoy hot baked cinnamon rolls, hot chocolate with marshmallows, snacks and fun activities for all. There will be table games, door prizes, and "Best PJ and Slippers" contest. Think up a good story for the Bedtime Round Robin Storyline, and geat ready for a laughing good time!