Survey Results
The 60+ Center Advisory board is excited to share the results of the survey of the 50-year-old and older residents of Newport and the surrounding communities: Survey Results
The Newport 60+ Activity Center received the Distinguished Service Award from the Oregon Recreation and Parks Association in Sun River. OR.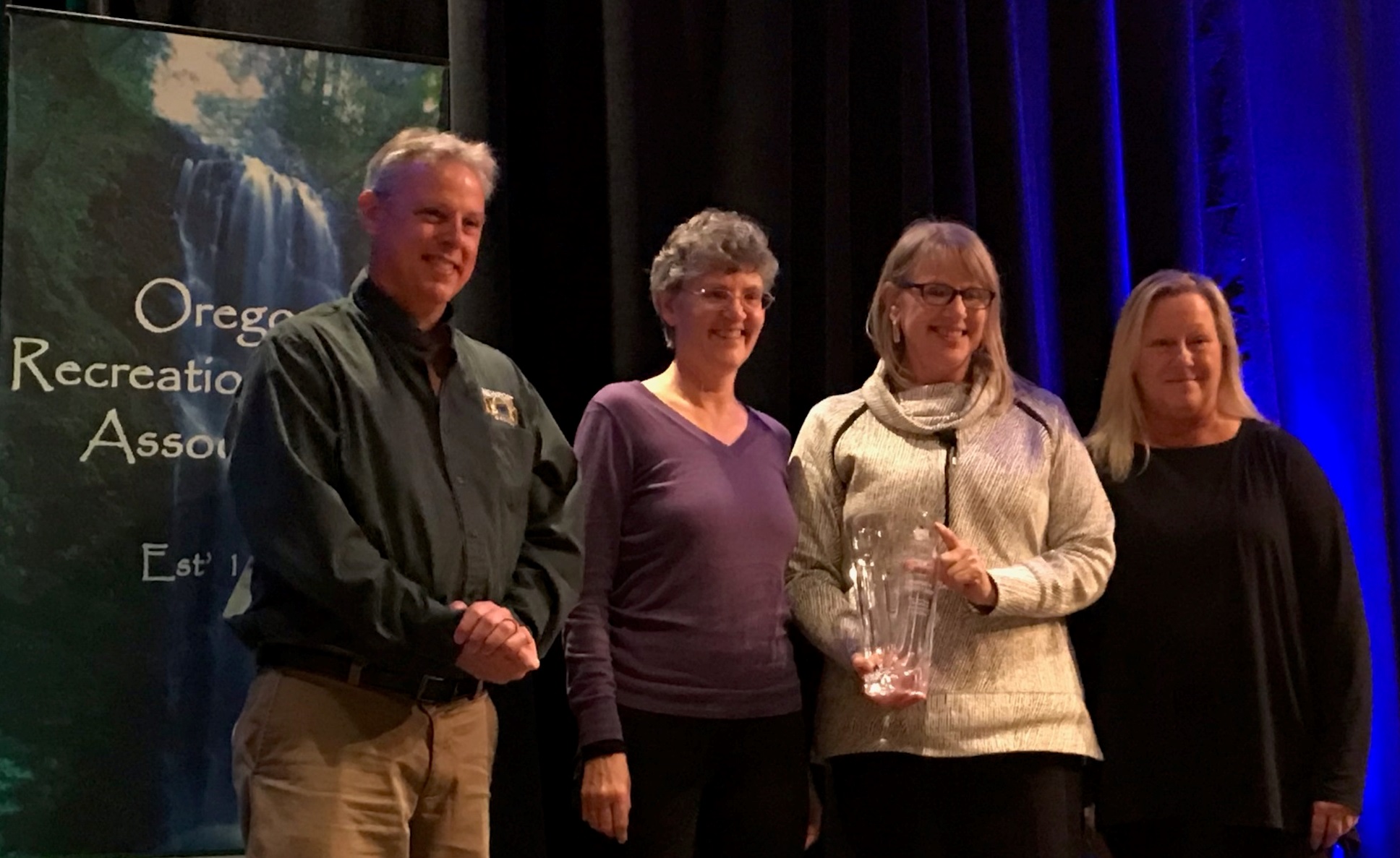 On November 5th, the Newport 60+ Activity Center received an award from ORPA at the annual conferences held in SunRiver this year. The award recognized the work the center has done in evidenced-based prevention programs, specifically the Prevention of Type Two Diabetes.

NEW EXERCISE CLASS!
A Matter Of Balance
Mondays, July 8 - August 26, 2019
1:00 - 3:00 pm
Beginning on Monday, July 8, 2019 the Newport 60+ Activity Center will be offering a free 8-week wellness program designed specifically to help older adults find new levels of confidence as they go about their daily lives. It only makes sense to be concerned about falling, but letting the fear of falling hold you back from active living is even more dangerous. Limiting your activities leads to increased physical weakness, making the risk of falling even greater. The strategies taught in A Matter of Balance will improve your quality of life and help you stay independent! Pre-registration is required, and class size is limited.

Watercolor Art Classes
July 9 - August 13, 2019
Class meets on Tuesdays
10:00 - 11:30 am
Shirley Steinhauer will again be offering this fun art class for those people interested in learning how to create their own watercolor masterpiece! Class time: watercolor 10:00 - 11:30. Class size is limited, and pre-registration is required, so call now to reserve your spot!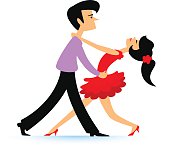 NEW DANCE CLASS!
From Broadway To Ballroom
Thursdays, July 11 - September 26, 2019
11:15 - 12:00 pm
The 60+ Activity Center is excited to announce the addition of a new dance class: From Broadway to Ballroom, Hollywood to Bollywood. The class will be led by Bryn McCornack and will be held on Thursdays, 11:15 a.m. to 12:00 p.m. July 11th – September 26th in the Health and Wellness Studio. If you would like to try out the class, Ms. McCornack will be leading "dry run" practices on June 6th and 27th at 11:15 a.m.
Learn basic steps from Salsa, Mambo and Cha-Cha. Dance like John Travolta in Saturday Night Fever, Michelle Johnston in A Chorus Line and Michael Jackson in Thriller. No dance experience necessary– just a good sense of humor.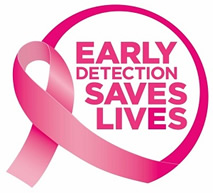 Breast Health Education & Early Detection
Thursday, July 18, 2019
2:00 - 3:00 pm
Did you know that one in eight women will get breast cancer in ther lifetime? Samaritan Cancer Center's Community Outreach Coordinator, Erin Dunn, will be giving an educational presentation on breast health. The goal of this education is to bring attention to how breast cancer screening helps find cancer early and can save lives!