Special Events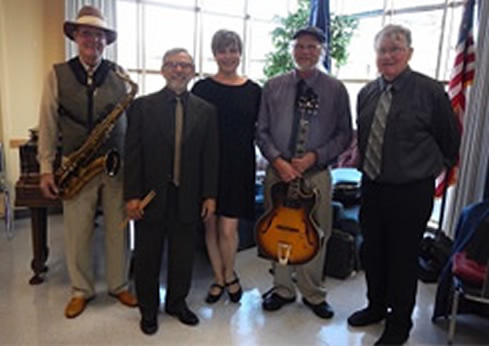 Four Free Amazing Performances!
Jazz Band, Past Forward
Saturdays, January 19, February 16, March 30, and April 20, 2019. All performance times are: 2:00 - 4:00 pm.
Past Forward plays tunes from the 1920's through the 1960's with a diverse repertoire that features standards, show tunes, bossa novas and popular hits. Be sure to grab a piece of pie, soft drink, and a partner for some toe tapping music!